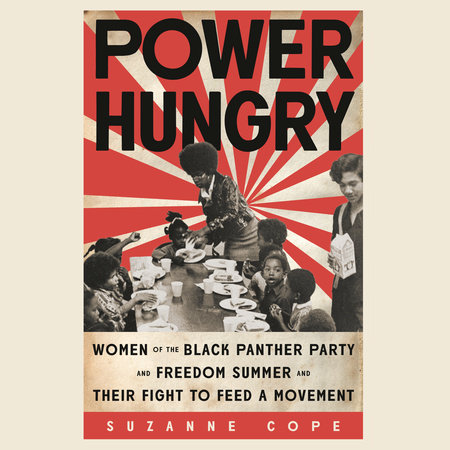 Cope, Suzanne (2022) Power Hungry. Women of the Black Panther Party and Freedom Summer and Their Fight to Feed a Movement. Chicago: Lawrence Hill Books. ISBN 9781641604536
Ellen Messer (Τufts University)
This food-as-essential-source of solidarity and women's power tells the story of food sustainers of the civil rights movement and Black Panther party. Authored by a female journalist, the chapters recount the significant roles of women restauranteurs and community organizers who promoted food as freedom during these violent times in the struggle for Black human rights and civil rights. The text combines background history, firsthand interviews with principal women, and copious photographs from the time. It is very well written and clearly showcases the events and voices of the women who powered this food movement.
For my upcoming master's level classes on "U.S. Food Policy and Cultural Politics," I plan to offer selected readings, including: pp.84-93 on the Black Panther Breakfast programs; 103-112 on food for social cohesion and survival; 209-213 on Food as a metaphor for racism in Black Power organizing speech and overall; and conclusions—pp.241-246 on food and women's empowerment. These chapters and sections cover the power of food in political organizing, Black children's nourishment and education, women's empowerment, community cohesion, and the use of food as a weapon for and against Black populations.
These chapters also describe in horrifying detail violent discrimination (beatings, jailings, bombings) against Blacks by White Supremacists fighting citizen equality, voting rights, access to education, government programs, and Black demands for freedom from violence. They furthermore document the vicious complicity of the FBI under Director Hoover, who effectively infiltrated and smashed the Black Panthers. These violent destructive actions targeted and destroyed essential food and food programs and other organizational efforts by Civil Rights organizations, all with the assistance of local White supremacist law enforcement who helped the FBI intimidate Black activist informants.
Although most of the action takes place in Mississippi and neighboring Alabama, Black Panther breakfast and health programs stretched across the US, from California to New York City. In all these places, female leaders were active and used food as a social cohesion and empowerment tool, even as White Supremacist government officials used hunger as a weapon to keep Black people down. The names Aylene ("Ma") Quin and Cleo Silvers should become familiar to anyone studying the politics of food during the Civil Rights era of the 1960s and 1970s. In sum, this is a lively, easy to read, contribution to civil rights, American studies and food studies.
Classes might pair readings with video, including the PBS "Independent Lens" documentary, "The Black Panthers. Vanguard of the Revolution" (https://www.pbs.org/independentlens/documentaries/the-black-panthers-vanguard-of-the-revolution/; directly access the excerpt on the Black Panther Free Breakfast Program here: https://www.pbs.org/video/independent-lens-free-breakfast-program/ (1m41s).
Students might also find it illuminating to discuss Power Hungry along with Monica White's Freedom Farmers (2021).
White, Monica (2021) Freedom Farmers. Agricultural Resistance and the Black Freedom Movement. Chapel Hill, NC: The University of North Carolina Press.